DIY // How to Upholster a Coffee Table
When I first saw this coffee table, I thought it had a perfect size and shape, plus the project was affordable enough to re-finish.
The hardest part about this DIY, was to stay out my comfort zone, which is neutral colors. I wanted to make something bright and colorful. So, I spent almost 2 hours on a Saturday afternoon at Joann's picking some fabric for this project, what a headache! But, I am glad to have found some outdoor fabric at the end, that was bold and durable, and also over 50% on sale (score…)
Long story short, the entire piece came together; just as, I pictured it, and is now on sale in my etsy shop.
The table I started with!
Stripping old paint off an old furniture piece is crucial, and should be complete to achieve a long-lasting new finish.
Cleaning the entire piece with wood stripper, will bring out the beautiful natural wood beneath.
Sanding and dusting off needs to be complete before any paint goes on.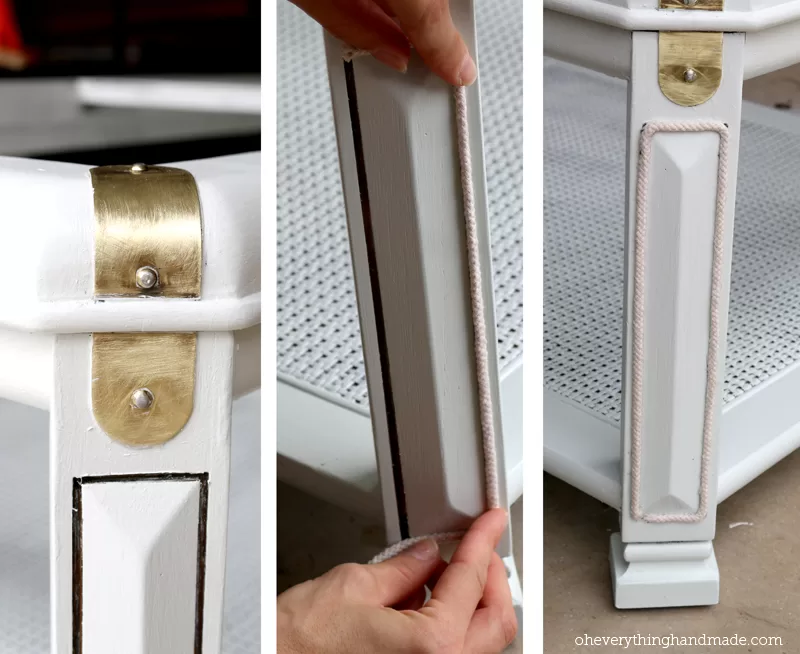 Paint at least 2-3 coats of interior paint, and wait 8-24h before applying a clear finish.
Clean up details (like the brass details on the coffee table) or attach some extra details.
Tools needed to make a cushion:
Mark the board for the tufted top
Drill the marks
Cut out holes where the buttons will sink into.
Add the foam and batting to the wood board and staple everything in place.
The foam should overlap the wood board, this way it will have a smooth edge.
 After the batting stapled into place, continue applying the tufted top (see step-by-step animation below)